Have you ever taken a good hard look at your life and decided it's time to simplify things? Well, we did.
A couple of weeks ago, we decided it was time to get our apartment in order. Stress seems to snowball when you are constantly looking for things and moving one pile of things to another place. All you do is create more piles of things you never use 1) because you don't need them or 2) you didn't know they were there.
We started by creating a list of everything we wished we could change in our apartment from repairs being done by the maintenance man to expensive purchases. We *ed items we knew needed to be or could be done, i.e. afforded first. I'm happy to say we have crossed out about one -third of our original list.
The first week we were gung ho; the maintenance man was not. We purchased new pillows for our couch to match the blue in J's new recliner.
There are two more on the other end and one on her recliner. We got these at Garden Ridge for half price.
We also purchased new placemats, napkins and napkin rings with the goal of keeping things OFF our kitchen table and eating there more often together as a couple.
To help keep from dumping keys and mail on the table, we purchased a mail/key holder for $9.99.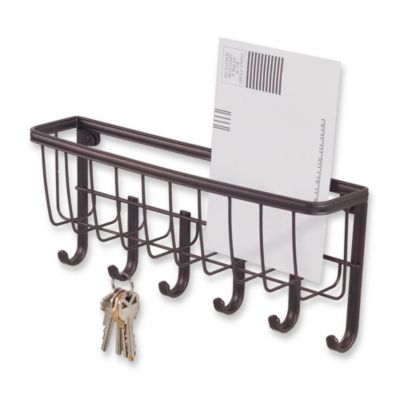 Not too pretty, but functional. We also purchased an over-the-door holder for my shoes to keep my shoes away from Callie (she has learned how to open our closet door.) $19.99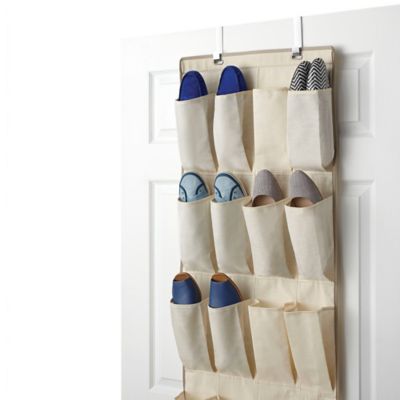 We also purchased a shower curtain. liner and rug to update J's bathroom. Here is a similar shower curtain:
And here is the bath mat: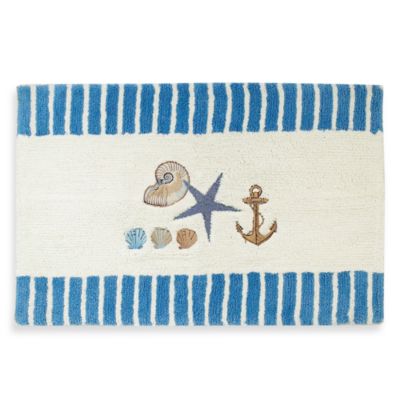 Her theme has always been ocean/shells, so these match her accessories nicely. I want a Wizard of Oz bathroom (I know, how childish of me), but am having trouble finding accessories I want. I don't need a shower curtain, and that's really about all they have other than some ugly bath mats.
We also had J's shell lamp re-wired (again, destroyed by Callie). I'll try to get a photo of that sometime. We need a new kitchen table as we can't stand ours. It's tall, and the chairs are more like bar stools. Two of them have broken and besides, they put your legs to sleep before you've even finished playing a round of Rummicube.
We have also been cleaning out closets and have made several trips to the Goodwill Donation Center down the street. We sorted CDs and DVDs. Some went to a resale shop; some are being downloaded on J's Ipod and then will be sold.
We have high hopes to frame and hang some photos and autographs soon. I like having projects to work on with J. It's exciting. I think she's excited about it, too.
Meanwhile, in all my spare time, I'm still working on my novel and crocheting a 6-foot tall Lord's Prayer
So as you can see, we've been extremely busy. Hopefully, I can add blogging to my list of things I'm doing. Two or three days this week already. Yippee! Until next time.
Namaste,
~b~